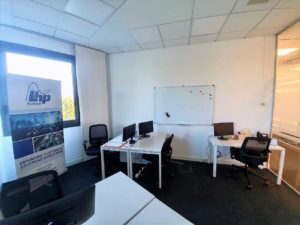 LHP's Health and Safety System
LHP Europe offices opened their doors to employees in September for the first time since March. The Covid-19 pandemic did not halt our efforts to organize and develop our business: we grew as a company, added team members, and moved into a new office!
Although the LHP team can effectively work remotely, our employees were craving in-person interaction and a change of scenery. After researching Italian guidelines on health and safety, meeting with our team, and coming up with a plan, we decided it was time to return to an office. Because of our ambitious company growth strategy, we decided on temporary offices at Regus in Casalecchio di Reno (Bologna). It is in a great open-space setting, very organized and spacious, and easy to find for our customers. But above all, we are working together as a team again in a safe environment.
Utilizing LHP's Health and Safety System, our employees were able to return to the office quickly and cost-effectively! Upon entering the office, each employee is equipped with a beacon system that tracks where they travel in the office and if they have been around anyone who has reported being sick. Our system alerts employees when they exceed the maximum number of people allowed in the office, making sure to stick to guidelines and keep everyone safe and healthy.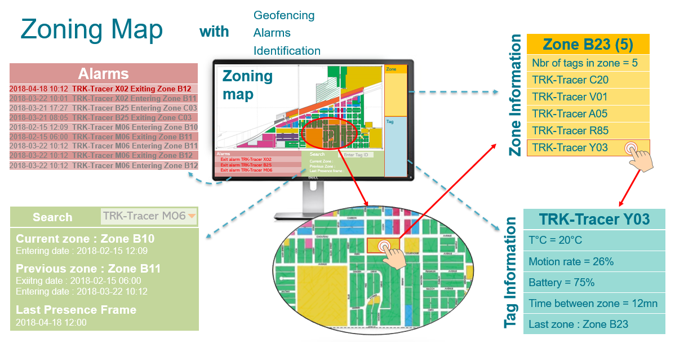 Here are a few steps we have taken to ensure a quick, safe, and easy return!
Social distancing in the office: We may allow 2-3 employees in the office a day, ensuring they are distanced at least 6 feet while at their desk and moving about the office. Each employee receives a beacon system that will alert them when the minimum of 6 feet is not kept. For meetings, we offer a spacious meeting room where sanitizer is provided, and seats are spread out around the room.
Wearing masks from when we exit our car until we are seated at our desk, while up from our desks, and while traveling to a Customers location. We provide a constant supply of disposal masks for visiting Customers and employees.
Encouraging hand washing often and supplying sanitizing gel at each desk and meeting room. Sanitizer is also available in public areas of the building and at each door.
Cleaning routine: There will be nightly cleaning of communal spaces, work areas, and equipment, making sure door handles, desks, and shared office equipment are kept sanitized before next use.
Naturally, it is easy to forget about the need to distance when working enthusiastically on projects, but by installing our Health and Safety System we are able to manage employee health and risks by ensuring social distancing and restrictive employee movement, helping our employees feel comfortable returning back to the office!
A big thank you to our team who has worked to find and prepare our office for the European team. Come check us out! Not only will you be greeted with sanitizing gel and face masks, but you will be greeted, above all, by our smiles!
---
Written by: Kim Johnson, Italy Administrator