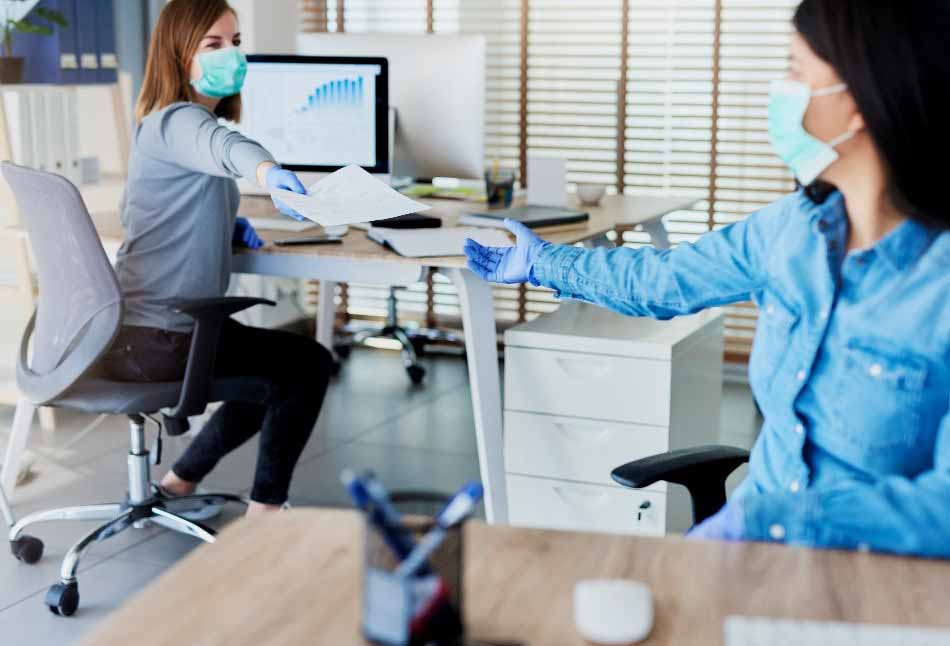 Managing the Wellbeing Of Your Organization
Employers may be struggling with the decision to reopen their businesses and yet keep their workforce safe in the workplace. How can personnel safety be ensured during a time of global pandemic while attempting to resume normal daily routines?
LHP Europe has developed a variety of products within our Employee Health and Safety system that helps businesses and schools manage the health and wellbeing of their people.
Our products also prevent businesses from shutting down, thereby avoiding devastating economic and customer issues. By utilizing this tool, businesses pinpoint health concerns and address ONLY those at risk, allowing operations to continue at full capacity.
Essentially, everyone who enters the building will be given a small beacon system that they will carry throughout the day. This beacon will help keep both carrier and surrounding personnel at a safe distance while in the facility.
In the event of contagion, the employer's health professionals can access the Employee Health System to identify the potential contacts with others of the carrier. This allows for prompt action to test and ensure the safety of everyone within the facility. This also limits actions to those at risk and allows for continued business operation
GDPR regulations are ensured through the use of ID codes accessible only by medical professionals.
Benefits of the Employee Health and Safety System
This system is not just for protection against the spread of disease; it can be used for many other important safety protocols. For example, it ensures that guests or visitors on the premises are also safeguarded.
The complexity of embedded applications has driven an exponential growth in engineering resources and costs. Finding the right talent as well as improving time to market is a challenge. As companies look to adopt Mechatronics, IoT, and Business Intelligence, they often struggle with the complexities of managing embedded product software, legacy systems, telematics, and large-scale cloud solutions that are required to harness the power of digital data.
Our experience and solutions allow us to integrate with our Customers development process to deliver a validated control system. Engaging with our customers in the research stage of the product life cycle allows us to help the Customer reduce cost from beginning to end.
Learn More About the Employee Health and Safety System
If you are looking for a way to keep your employees, students, and guests safe during these turbulent times, LHP Europe has the solution that can be used for years to come. Contact us today to learn more.