ARE SMALL AND MEDIUM ENTERPRISES (SMEs) READY FOR THE CHALLENGES OF THE NEXT DECADE?
Governments around the world are beginning to place regulations on businesses to drive the COVID-19 recovery. These restrictions will push digital transformation and improve the overall sustainability of our environment. Will European SMEs and mid-caps be ready for the new regulations? Research shows very few will be ready.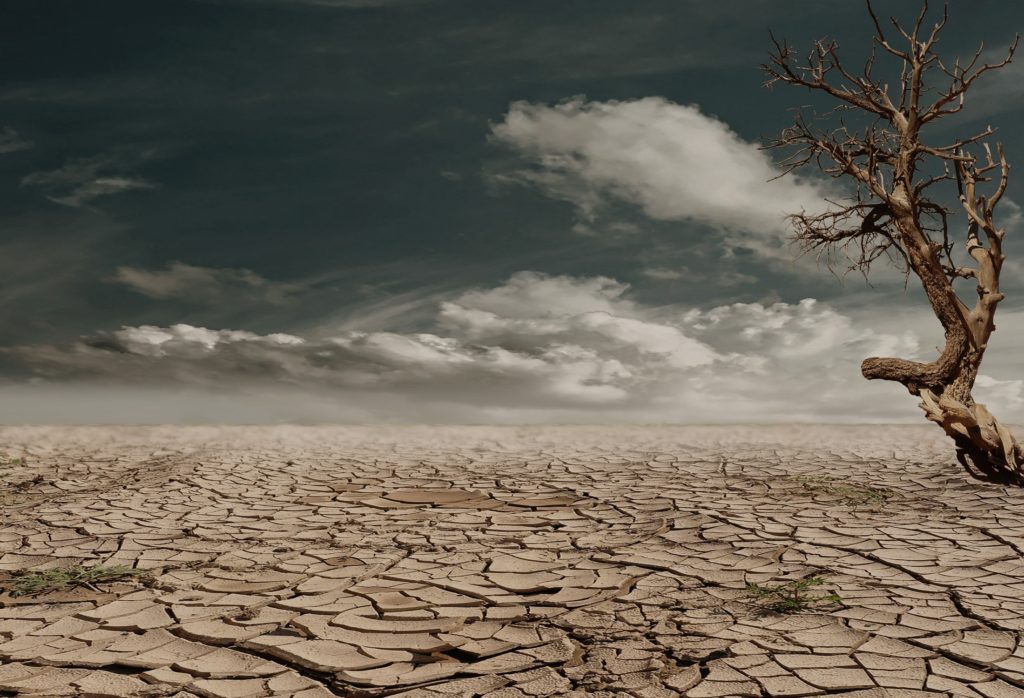 According to several research studies, as of December 2021, only 17% of SMEs have successfully integrated digital tech into their business operations. Comparatively, 54% of large companies have successfully integrated digital tech into their business. These numbers are concerning as Europe's (EU's) 25 million small and medium enterprises are the backbone of the EU economy. Unfortunately, SMEs struggle with the transition towards a more sustainable business model. One third of SMEs blame administrative and legal implications as the deterrent when opting to make their operations more efficient. And, more than 70% report difficulties in accessing talent to implement new tech for the following reasons: 1) the numbers are limited and 2) the investment required is significant.
Yet, digital transformation has become "mandatory" for the manufacturing industry. SMEs must quickly overcome the so-called "reaction" phase and take action to maintain a competitive edge. The COVID-19 pandemic demonstrated that the SMEs who had already introduced a certain level of digital tech within their production processes fared much better than their peers. In fact, some SMEs even grew during 2020. This is due to their ability to easily reconvert or reorganize their productions and/or their products thanks to 4.0 technologies. But, despite the COVID-19 pandemic serving as a catalyst for digital technology, digital transformation for most manufacturing SMEs is a taboo.
EU'S GREEN DEAL
The European Commission is in the process of making detailed legislative proposals which will soon require companies to monitor their environmental impact. This will lead to companies being taxed on their carbon footprint. The EU is intent on achieving the aggressive Green Deal initiative to combat climate change and environmental impact by 2030. The Deal aims to reduce GHG emissions by 55% (compared to 1990 levels) and improve energy efficiency by 32.5%. Furthermore, governments will push industries towards a circular economy, forcing companies to optimize their waste management and reach zero waste. The circular economy action plan establishes rules on extended producer responsibility for sustainability. The new legislation makes producers responsible for intervention before products become waste, outlines measures on raw materials and products, and provides measures on production processes to foster recycled content or remanufacturing and to minimize the use of hazardous substance.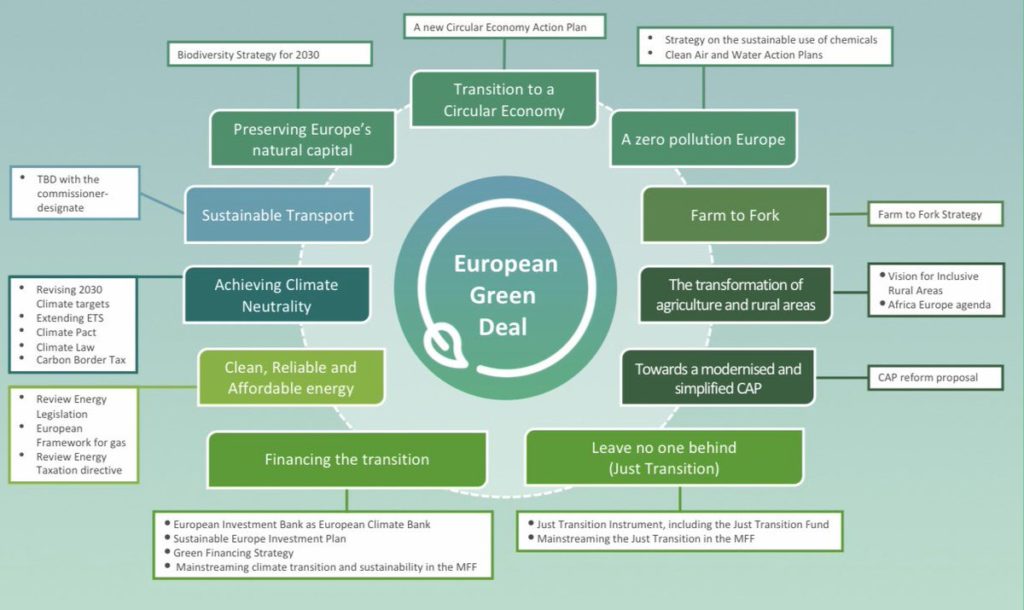 ---
LHPEU'S ENVIRONMENTAL COMMAND CENTER
In response to the EU's Green Deal call objectives and SMEs' challenges to transition digitally, LHP Europe is developing an Environmental Command Center (ECC). The ECC will be agnostic in design and dedicated to Industry 4.0 manufacturing lines. Our goal is to be employed as an energy and environment impact assessing tool. By means of connected sensors, the solution will use real-time data collected from both automatic and manually operated systems. Data will include equipment throughput, downtime, idle time, and other operational parameters. The ECC is enabled by automation, IoT, Data Analytics and Artificial Intelligence, including Machine Learning and Digital Twin technologies, along with Edge/Cloud computing.
The data gathered is analyzed to create information that can be displayed real-time, allowing for prompt interventions.
KPIs foreseen will include:   
Energy demand forecasting based on production orders  
Anomaly detection on energy consumption  
Detection on single operations (ie. robotic arm movement, electric press)  
Detection by product batches  
Carbon Footprint Assessment
Detection by days, weeks
Direct (e.g., energy source) and indirect footprint (e.g., transportation, supply chain footprint)
Real time visualization of energy consumption  
By operation / line / batch / product
Consumption Management  
Real-time dashboards about downtime impact on energy consumption
Analysis of downtime impact on energy consumption 
Energy costs for operations  
Waste reduction from interventions  
BREAKING DOWN THE ENVIRONMENTAL COMMAND CENTER
Analysis performed with the above data will allow the smart factory to better comprehend energy usage variance due to different batches, downtime, and faulty components. Better cost estimation and forecasting allows for autonomous interventions that abate operational costs and improve the manufacturer's profitability. Financial data can also be used to identify energy savings and new batch costs. Increased efficiency has a positive impact beyond profitability.  By means of an interface, users can apply data analytics to monitor production output and optimize inputs while increasing production and environmental efforts. The tool will provide carbon footprint information that is critical for satisfying future environmental regulatory measures and reaching internal sustainability goals. Our solution will have specific appeal to SMEs and manufacturers who lack the technical capacity or resources to implement multiple systems. Overall, our solution will increase efficiency and profitability while simultaneously heightening environmental consciousness.  
Furthermore, Demand Forecasting and Predictive Maintenance will impact the increased efficiency by decreasing costs of operation. Introducing this tool will aid the optimization of production planning activities, allowing for more accurate estimates. Meanwhile, the introduction of predictive maintenance approaches will allow to decrease waste and improve the environmental footprint. This would inevitably impact the supply chain to ensure reliability, quality, and transparency of suppliers.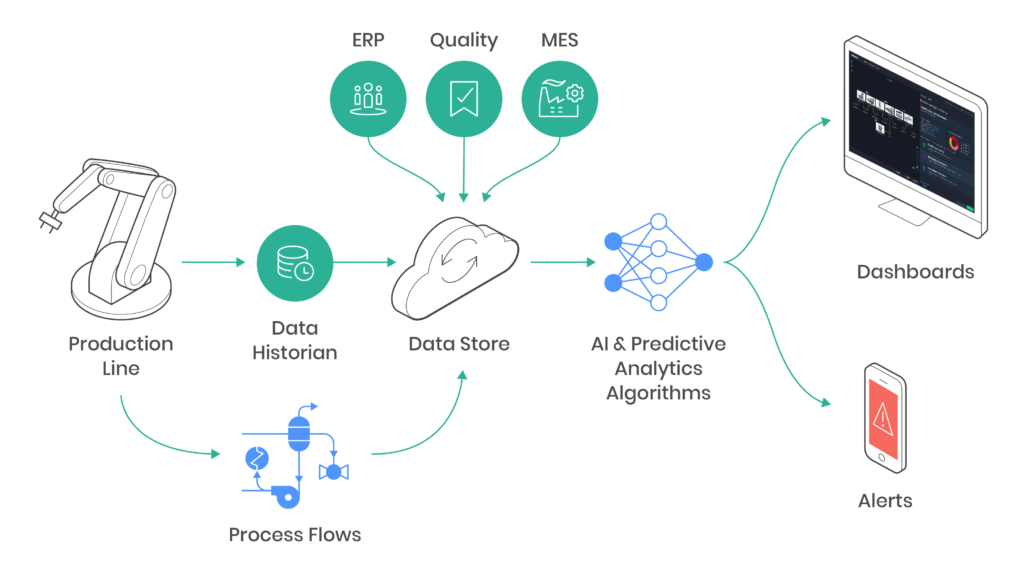 SAVING CUSTOMERS TIME, MONEY, AND EFFICIENCY
The ECC will respond to industry requirements by leveraging innovation efficiently for new growth. This satisfies a critical and increasingly relevant societal need of the European region and the global community. The ECC surpasses existing solutions by focusing on efficiency-oriented outcomes that improve the environment while reducing costs. As an "out-of-the-box" solution, our product will have an initial investment low enough to achieve ROI within 18 months. Additionally, the solution requires little technical capacity from the user.
Reduction in energy use per unit of output and a reduced carbon tax will save customers' money that would have been normally spent on energy consumption and higher taxes. Now,  said savings can  go towards investing in additional new technologies, new Customers, or new opportunities.    
LHP Europe's objective is to use our engineering solutions to reduce CO2, reduce waste, and save our customers time and money. Our products and services are focused on conservation and creating an environmentally friendly future, and we believe our Environmental Command Center will help us achieve this goal.
---
Written by: Kim Johnson – LHP Europe Administration