Command Center Helps You Digitalize Your Future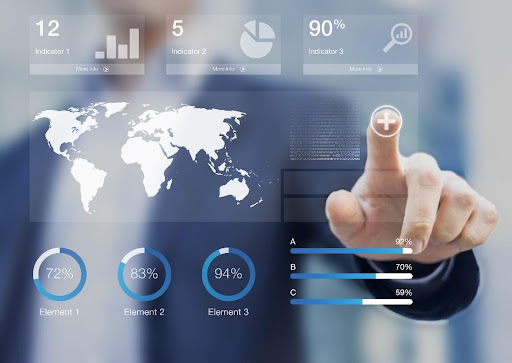 LHP Europe's Command Center enables Customers to apply digital tools that best meet their needs. A flexible and tailorable product helps collect and leverage your data to:
Visualize your operations real-time and get actionable alerts to your mobile devices. Visuals can span from multi-site to plant-level to machine level.

 Apply data analytics and machine learning to improve efficiency and predictive analytics including forecasting and machine maintenance
Use Artificial Intelligence to automate your operations for sustainable results! LHP Europe offers unique modules to address all facets of your business and ensures you can address the full eco-system of your operations.

Business Analytics Command Center: 
Manage all facets of your business and understand future trends far in advance.

Environmental Command Center:  
Reduce CO2 emissions, energy & water consumption and waste. Manage your environmental regulatory reporting requirements.

Manufacturing & Operations Command Center: 
Drive efficiency, quality & productivity improvement; manage & track assets.

Smart Agriculture Command Center: 
Bring digitalization and IoT to farmers to optimize water and pesticide use. Increase productivity and yield through autonomy.